Affordable Website Design Company in Delhi NCR India
Ahmad Web Solution offers Low Cost Web Designing services in Delhi & NCR India. We are Cheap Website Designing Company in India for online shops and e-commerce platforms. We at Ahmad Web solutions provide best Website Design in Delhi, Web page Designing Delhi NCR, Cheap and best Website Designing development in India. Our professional web designing services at affordable price in Delhi can help you reach customers across the world.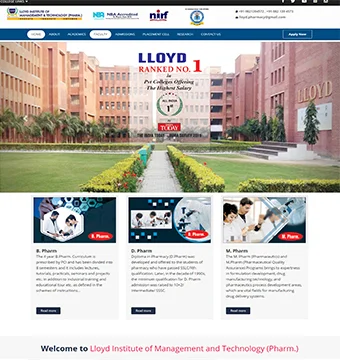 Cheap Cost Dynamic Website Designing in India
We at Ahmad web solutions provide cheap Cost Website Designing and Development Packages in Delhi NCR. Get best the cheap website designing at very low cost in Delhi NCR quotation on call.
Dynamic website design refers to a type of website that allows for the creation and display of dynamic, or constantly changing, content. Some common features of dynamic website design include:
User registration and login: Allows users to create accounts and log in to access personalized content or features.
Content Management System (CMS): A CMS allows for easy management and updating of website content without the need for extensive technical skills.
Dynamic pages: Dynamic pages can be generated in real-time based on user interactions, database information, or other criteria.
E-commerce functionality: Dynamic websites can include e-commerce features such as shopping carts, product listings, and secure payment gateways.
Database integration: Dynamic websites often integrate with databases to store and retrieve information, such as user profiles, product information, and more.
Responsive design: Dynamic websites are often designed to be responsive, meaning they can adapt to different screen sizes and devices.
Interactive elements: Dynamic websites often include interactive elements such as forms, quizzes, and surveys that can collect information from users.
These are some of the key features of dynamic website design, but the specific features can vary depending on the type of website and the specific requirements of the client.
Top Web Designing Services Delhi NCR
Affordable Website Designing Company in Delhi with Result Oriented Digital Marketing (SEO, PPC, SEM)Services in South Delhi, Noida, Gurgaon and Faridabad, Affordable Website Services Company @ Malviya Nagar, Saket, Greater Kailash, Okhla, Maharani bagh, Zakir Nagar, Top Website Development in Jamia Nagar Okhla New Delhi, Design & SEO Services in West Delhi.
"Top web design" refers to high-quality, professional website design that meets industry standards and provides an excellent user experience. The specific characteristics that define "top web design" can vary, but typically it includes the following elements:
User-centered design: The design is focused on the needs and preferences of the target audience.
Responsive design: The website is optimized for multiple devices, including desktop, tablet, and mobile devices.
Clean and clear navigation: The website's structure and navigation are easy to understand and use.
High-quality graphics: The website uses professional-quality graphics, images, and visual elements that enhance the overall design.
Fast load times: The website loads quickly, even on slow internet connections.
Search engine optimization (SEO): The website is optimized for search engines, making it easier to find through search results.
Accessibility: The website is designed to be accessible to users with disabilities.
User experience (UX): The website provides an overall positive and enjoyable user experience, with intuitive and helpful features.
These are some of the key elements that define top web design, but the specific elements can vary depending on the type of website and the target audience.
Cheap Website Designing and Development Delhi NCR
Ahmad Web Solutions of Delhi is top Website Designing and Website Development Company in Delhi, Noida, Ghaziabad, Gurugram and Faridabad is providing Cheap Website Design Services. Ahmad Web Solution is Responsive Website Designing, Website Design & Development at affordable rates, Customized Web Applications, we provide Ecommerce Solutions and Mobile Application Development in Delhi NCR.
We are best web design services provider in Delhi NCR and one of the top website designing company. Our web designing and web Development Company dedicated to provide cheap, cost effective and affordable website designing and development in India. We are Affordable custom web design and development Firm India. We are Affordable custom web designing and development firm situated at Delhi in India.
Affordable website design and development services are widely available, but the quality of the service can vary greatly. Here are a few options to consider:
Freelancers: You can hire a freelance web designer or developer to create a website at a lower cost than a full-service agency.
Website builders: There are many website builders available, such as Wix, Squarespace, and Weebly, that allow you to create a website without any coding knowledge for a low monthly fee.
Offshore development centers: Some web design companies are based in countries with lower labor costs, such as India, and can offer low-cost website design and development services.
It's important to keep in mind that while these options may be cheaper, they may also come with trade-offs in terms of quality and customer support. Be sure to research and compare multiple options to find the right balance of cost and quality for your needs.